Most Popular

I was looking through the contents of the cassette that came with the ... Read More!
Posted in 2 on 12-01-2019 15:28
So you've got the floppy drive all powered and plugged in, but got no Amstrad CPC software on 3.5" d... Read More!
Posted in 2 on 21-06-2019 18:35
It's been a while since I last posted, yet again. I've been paying a fair bit of attention to the we... Read More!
Posted in 2 on 23-02-2019 18:23
Quite some time ago I bought a DDI-1 interface to use with my amstrad 464's. Just the interface with... Read More!
Posted in 2 on 16-12-2020 22:33
So if you've followed the previous blog posts about making a PC 3.5" floppy drive work with your Ams... Read More!
Posted in 2 on 07-07-2019 19:11
Gee-k.net
Trying to fix my old PC case and making it worse...

Created on: 21-03-2019 By Gee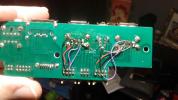 I've had my PC case for a rather long time now. In fact I think it's about 8 or 9 years old now.
It's a pretty good case that I bought when I was really into my PC gaming, lots of air flow and water cooling ready. Not that I have ever used water cooling in my computers.
Due to lots of wear and tear of the front USB ports, they eventually disintegrated. This happened a long time ago and I even considered buying a new case to replace that one simply due to these USB ports being broken and looking hideous. However, I believe that you should always try to repair something before replacing it. Replace it only if it's not doing what its supposed to and irreparable.
Anyway, less of my beliefs and more about what went o...
Read More!
---
3D printing

Created on: 13-03-2019 By Gee

Oh it's been a busy few weeks with work and home life. Not really had much time to update anything on here until now.
As you can see from the topic title, this topic is about 3D printing!
I have been thinking about how I was going to make the controller cases for a while and thought about all sorts of ways. The easiest way was, of course, to just get a 3d printer and print them. At least that'll mean I can finish the prototypes for feedback on the next models!
So a while back I ordered a cheap 3d printer with an ok bed size (220x220x250). It arrived shortly after. I set about building it then trying to work out why I was getting cable snag in a couple of places. After I had the thing built I thought I should re-...
Read More!
---
Amstrad Controller PCB's

Created on: 23-02-2019 By Gee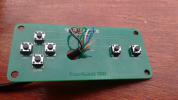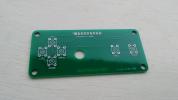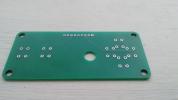 It's been a while since I last posted, yet again. I've been paying a fair bit of attention to the website code itself and not had much in the way of tinkering with the Amstrads and such.
The good news is that the website code is almost done. Although I doubt it'll ever be totally finished as I'll think of more and more things to add into it.
ANYWAY! I few weeks back I made my prototype controller and I then learned how to use some PCB designing software. Once the schematics were made I then designed up some PCB's and ordered them. I only ordered a small amount as they themselves are the next step in prototyping. There are already a couple of changes I'd like to make.
So today the PCB's arrived and I set about adding the...
Read More!
---
GT65 Monochrome Monitor

Created on: 05-02-2019 By Gee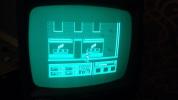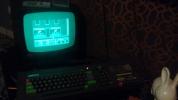 Back in the 90's the family computer was an Amstrad cpc 6128 with a monochrome green screen GT65 monitor.
Since I started getting back into Amstrads I've been looking for one of these monitors again and I found a few in all sorts of different locations. Mostly in England and a few in Wales. Also find them in Germany and France, but never any really in Scotland.
That is until last week when one came up for sale in Edinburgh. I felt that the £30 asking price was a little higher than usual (I've seen them being given away or being sold for £10) but I wasn't too fussed as I knew that if I bought one from England, the couriers would probably destroy it on its way to me and the delivery charge would end up being the same overall....
Read More!
---
Gaming on the 464

Created on: 05-02-2019 By Gee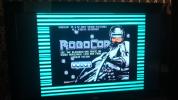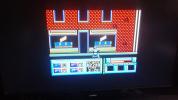 Now that I have a usable controller to use with my amstrad(s) in the form of a prototype, I have been looking for games to play with it.
There was quite a bit of Hype about
the CPC retro Dev 2018
on various social media platforms and forums. I seen one game in particular a few times and that was
Operation Alexandra
. I downloaded this, recorded it to cassette, fired it in and loaded it up. The start up story was great to watch (the first couple of times) and made me smile with nostalgic feelings. I played this for a few minutes and felt like my prototype controller was ...
Read More!
---
Previous Page
1
2
3
4
5
6
7
8
9
Next Page